I am writing this note as my final communication as President of the SGPS and hope that it finds each and everyone of you well and thriving. As some of you may know, I have resigned from my role effective September 30th with our VP Graduate, Rohit Shukla taking over as interim-President. As my term ends and we near closer to October 2021 I find myself reflecting on how much all of us have overcome since March 2020. Since the pandemic began, I have been working with the saying "unprecedented, not impossible" and the incredible strength of the graduate and professional students have forged this into reality. Students have been faced with increased pressure since the beginning of the pandemic; folks have faced job loss, education delays, funding uncertainty, family struggle, financial precarity, and wellness concerns, just to name a few. I take comfort in the fact that, in the face of all of this I have seen such strength from my peers, strength that shows the future is strong with you folks at the helm. With that strength, however, often comes additional burden and I hope that each of you takes time to ensure your 'cup' is full and know that supports are available should you recognize you need them.
It has been my absolute honour to support such an incredible population of students and I am incredibly excited to see the work that will continue to be done at the SGPS. I have the upmost confidence in Rohit and the whole SGPS team as they transition into this interim-structure and into the pending election. While the team will be maintaining the regular levels of support during this time, we do ask for patience as everyone settles into new roles and responsibilities. A link to the official statement can also be found here: News – SGPS @ Queen's
Once again, thank you all so very much for trusting me in this role and for being so open to providing feedback and advocating for yourselves and peers. It has been an honour.
Opt-Out Period
If you are looking to opt out of optional fees or the SGPS Health and dental plan you must do so by September 30th 2021. The optional fee opt-out procedure can be accessed on your SOLUS account, more information can be found here: Ancillary Fees | University Registrar (queensu.ca). Further information on options to add dependents or opt-out of the SGPS Health and dental plan are available here: Opt-Out / Opt-In – SGPS @ Queen's
Enhanced Precautions
A recent updated to the Campus Operating Guidelines webpage (Campus Operating Guidelines | Office of the Vice-Principal (Finance and Administration) (queensu.ca)) sees the inclusion of "enhanced precautions". Under this tab there are different precautions listed for "students, faculty, and staff" and "employees"; it is important to know that any student, while preforming duties of an employee (eg. TAing) must abide by these precautions. Additionally, student employees need to register their vaccine status with both their student NetID and employee NetID. At this time you should have been contacted if your status has not been declared.
Vaccination Requirements
All individuals (students, staff, faculty, contractors, and visitors) must be vaccinated to use on-campus services and to participate in in person activities. As per the vaccine mandate, after October 15th "individuals who have not received their final required dose of vaccine will not be permitted to participate in in-person university activities." The Safe Return to Campus webpage also outlines important information regarding bi-weekly testing which is required if one of the following statements applies to you:
You are in the process of getting fully vaccinated;

You have a vaccination accommodation that has been approved by the University; or

You are in the process having your request for vaccination accommodation reviewed by the University.
More information on how testing works, when you should be testing, and where to receive testing kits please visit: At-Home Rapid Antigen Screening | Queen's University (queensu.ca)
Student Guides- Gordon Hall
Wondering how to access student services this fall? Come talk to student guides Monday-Friday from 10:30-2:30pm at Gordon Hall, 74 Union St. They can direct you to services online or in the building and provide you with directions to anywhere else you may need to co on campus!
Library Availability
All campus libraries have fully re-opened with access to most public computers now available. Curbside pick-up will no longer be available as regular campus retrievals has been re-instated. Students must be vaccinated before coming to campus and wear a face covering while using the library.
Bus-It Program 2021-22
Post-secondary bus passes are available for purchase for the Fall 2021 semester. If you have evaluated your needs and require a pass, here is the link to the city transit page (Post-Secondary Student Pass - City of Kingston). The SGPS continues to offer the bus subsidy program to eligible students (those who have been assessed and have paid the mandatory fee slate) and the fall 2021 application will be available until October 3rd at 11:59pm.
The subsidy application can be found here: sgps.click/f21bps
SASS Services Fall 2021
Queen's Student Academic Success Services (SASS) remain available to graduate students with appointments occurring online. The best way to contact SASS remains through email, however they also have a reception desk in Stauffer Library. Students can receive assistance with reservations or ask questions about their services Monday-Friday, 8:30-4:30pm.
Health and Wellness Supports
If you need any supports (academic, mental health, wellness) the SGPS can help. A number of supports are listed below and more can be found on our website.
Student Wellness Services:
Reception: 613-533-2506 (M-F 8am-4:30pm)
Empower Me:
24/7 Hotline: 1-844-741-6389

As of September 1st, 2020 this service has been extended to serve 20 countries outside of North America and has removed the 3 session limit that previously existed.

 
Thank you all again for your continued support of the SGPS. As always, the content of this letter is not all inclusive, so if you are missing an update or need more information on a specific cause, please reach out to the SGPS team at any time.
Yours in Health and Wellness,
Justine Aman BAH, MSc(c)
President, Society of Graduate & Professional Students (SGPS)
Queen's University
To learn more about your SGPS and the services we offer, please check out our website at 
https://sgps.ca
Come meet folks at PSAC 901 and SGPS committed to anti oppressive survival on campus! We will talk about Queen's colonial history, our strategies for survival, work we intend to do and informally speak about supporting each other at Queen's both as a educational institution and a workplace.

Friday, September 24, 2021
5:30 - 7:30 EDT
| | |
| --- | --- |
| | Calling all Indigenous graduate and upper year undergraduate students! Four Directions and the SGPS invites you to join the virtual Indigenous Writing Group where we will create space to keep each other accountable, and provide access to discussion space for our writing endeavours! Click here to register and access the zoom link. |
Welcome back! We are thrilled to be hosting the Indigenous Reads Talking Circle again this year. Fall semester circles will take place every other Friday from 2:30pm – 4:30pm starting October 8th.

Email [email protected] to register.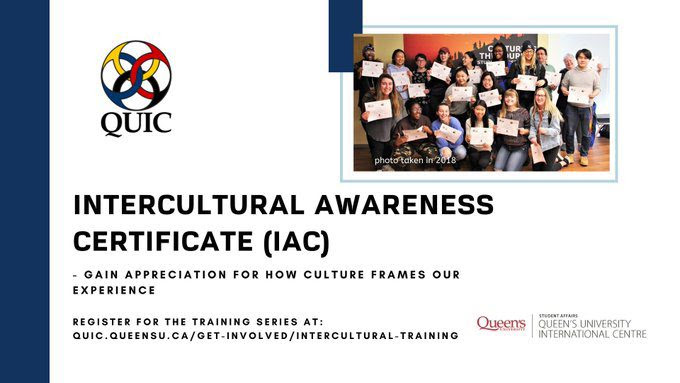 Queen's University International Centre invites you to join their Intercultural Awareness Certificate (IAC) program.
For more information or to register please go to https://quic.queensu.ca/get-involved/intercultural-training/#schedule, or email [email protected]
Eight series will be offered times throughout the year, including four times in the Fall with the following schedule:
Series 3
Wednesdays, 10:30 – 12:30 pm (Online)
Five sessions: November 3, 10, 17, 24; December 1
Series 4
Thursdays, 1:30 – 3:30 pm (in-person)
Five sessions: November 4, 11, 18, 25; December 2
Note: All events are subject to change at any point and without warning as Queen's or public health recommendations change.
This is especially true for the in-person events.
What better way to meet people than some good old speed-friending?
Come join us to get to know your fellow graduate and professional students better. We will start the afternoon activities with some speed-friending questions which will get you meeting a bunch of fellow students. Then stick around and try out your general knowledge with some trivia. We have some awesome prices up for grabs!
We are hoping to hold this event in person, but that is subject to change at any time. The event will be socially-distanced, require masking at all times, and in accordance with Queen's and public health guidelines.
If you have any questions or concerns, please reach out to [email protected]
Unfortunately, due to circumstances beyond our control we have had to cancel the outdoor movie night. But fear not, you will not be left without a social event that evening. Come join us at the SGPS for an evening of fun Jack Box games on Zoom.
You can try out your drawing skills in a round of Pictionary or your general knowledge in a round of trivia.
Get to know some fellow graduate and professional students as you battle it out for the ultimate prize of bragging rights. We will also have some nice actual prizes up for grabs.
So come out and enjoy your Saturday with us.
If you have any questions or concerns, please reach out to [email protected]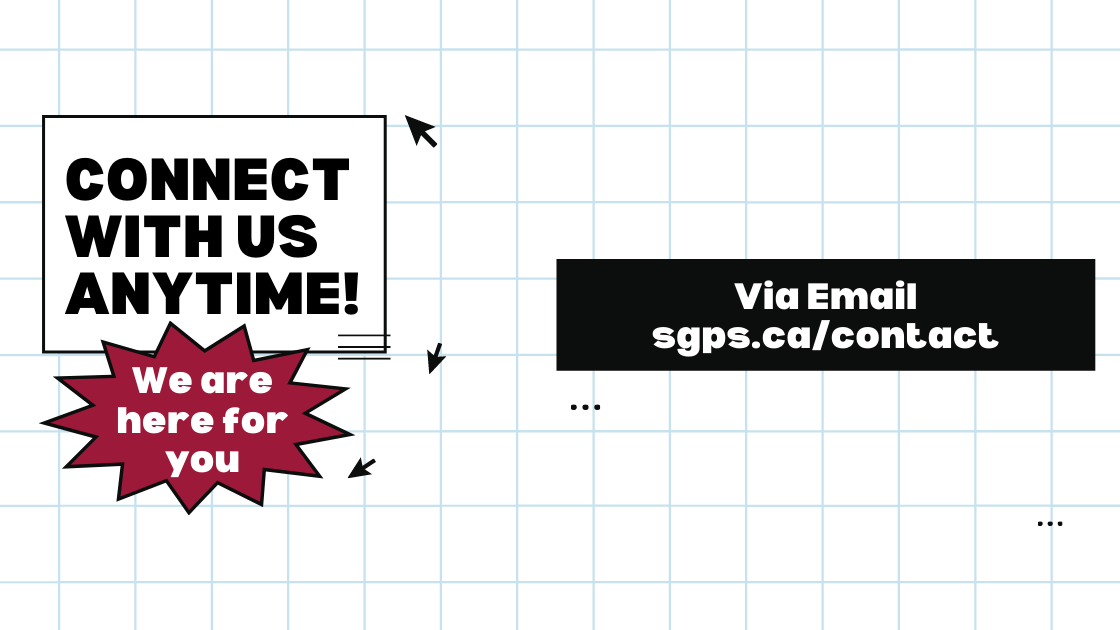 Copyright (C) 2021 Society of Graduate and Professional Students at Queen's University. All rights reserved.
You are receiving this email because you are a member of the Society of Graduate and Professional Students at Queen's University.

Our mailing address is:
Society of Graduate and Professional Students at Queen's University
99 University Ave
Rm 021 JDUC, Queen's University
Kingston
,
On
K7L 0A1
Canada
Do you like this post?