Be Impulsive!
Experience a new, temporary and interactive installation in downtown Kingston. IMPULSE! is a publicly activated light and sound experience brought to the Community by Downtown Kingston! that will brighten our downtown and your spirits! Don't forget to support your favourite local shops 
In this edition of City Matters:
Meatball rests easy knowing the recently updated Animal Bylaw will benefit him and his owner!
Updated Animal Bylaw: What it means for Meatball, and you!  
Have you ever wondered what your beloved furball would say to you if they could? Question no more. Pets across the City are celebrating the updated City of Kingston Animal Bylaw. Changes to the by-law came into effect on Jan. 1, 2022. These changes were implemented following a standard review of the by-law, which attracted high community interest and engagement. Learn about how updates to the Animal Bylaw are strengthening measures to keep residents safe and elevate standards for animal care in the community.   
Did you know the City is also encouraging responsible pet ownership through its support or a low-cost spay and neuter clinic for your favourite felines? It's true. Learn more about this initiative
A happy new year - Canada bans conversion therapy.
On Jan. 7, legislation making it illegal to "provide, promote and profit" from conversion therapy received royal assent in our Nation's Capital.  
"As we celebrate this long-awaited news, the City of Kingston recognizes that supports need to be offered to people who were subjected to this harmful system," says Muhammad Ahsan, Manager of Equity, Diversity and Inclusion. Conversion therapy is an abusive practice that existed for many years, which aimed to change an individual's sexual orientation or gender identity.   
On Jan. 18, City Council allocated $60,000 over a period of three years to support programming offered to survivors in the Kingston community. "The City is working to find ways to develop a conversation therapy support system that any member of the 2SLGBTQ+ community can access," says Ahsan. Updates on the development of this program will be shared with the community as they become available. Learn more about the City's work on Equity, Diversity and Inclusion.  
Created in 2019, the Mayor's Task Force on House brings interested and impacted groups together to find solutions to the housing shortage facing Kingston.
Mayors Task Force on Housing Update
On Jan. 18, the Mayor's Task Force on Housing presented Council with its workplan for 2022 that outlines the scope, nature and timelines of the work ahead. As City staff approach the numerous tasks involved in implementing the Mayor's Task Force for Housing recommendations they have still identified some key areas of focus. 
"One of our first priorities is to review a range of possible financial tools and initiatives related to the planning approvals process for potential application in Kingston to expand housing availability and affordability," says Ruth Noordegraaf, Director of Housing and Social Services, City of Kingston. "We are working closely with our colleagues across various City departments to add incentives and safely remove barriers for building further affordable housing." 
Another key focus is strengthening and expanding partnerships and building affordable housing capacity through the establishment of a housing working group, more details on this initiative will follow later in 2022 after a housing forum in Spring of 2022. 
The last key area of focus may not be exciting on the surface but it has some of the greatest impact – policy review and process improvements. 
"It's amazing when you are able to refine policy and streamline processes and how that is realized in actual growth and improved efficiencies. Utilizing the recommendations from the Mayor's Task Force on Housing, City departments are able to collectively work together on developing improved efficiencies in our systems, which in turn results in the potential for more affordable housing builds," says Tim Park, Director of Planning Services, City of Kingston. 
Click the links to find out more about the Mayor's Task Force on Housing and the workplan. 
Combatting COVID-19, together. How the City mobilized to create space for vaccine and testing.
In early December, Kingston made national headlines as the Omicron variant spread at unprecedented rates through the community. What ensued was an impressive and rapid response from KFL&A Public Health and community partners. In this Q&A, we talk with Brandi Timpson, Emergency Response Manager to discuss what happened behind the scenes at the City of Kingston.  
 
Q. When did the City realize it would need to open its facilities to COVID-19 testing and vaccines?  
BT: The City recognized early on that in order to slow the local spread of COVID-19, a community wide response was essential. And over one year ago, in January 2021, this was confirmed when the City received a request from KFL&A Public Health for help finding a location suitable for a mass vaccination clinic.  
Q. What had to first happen behind the scenes for this to occur?  
BT: First, we had to find a location. A tour of several City facilities occurred to determine a space that would work best for the volume of people who would need to receive vaccinations. One location identified early on was the INVISTA Centre. Following that, City staff were tasked with preparing sites. At INVISTA, this saw teams removing ice, monitoring the building's temperature and adjusting so they were consistent with what was required. City Rec and Leisure staff along with Emergency Management staff worked with Public Health to set up the site, installing the appropriate barricades, tables, chairs, as well as ensuring the site was fully accessible to make sure access was amenable for all. A final tour of INVISTA occurred with City and KFL&A Public Health staff before opening. City staff were also called upon to assist at the clinic, performing several duties ranging from screeners to runners. They first participated in an orientation and training session with Public Health prior to filling these roles. It was truly amazing to see everyone come together the way they did!  
The Vaccine Machine was parked outside City Hall on Monday, Jan. 24, providing COVID-19 vaccines to community members.
Q. When did the first City of Kingston vaccine/testing site open?  
BT: The INVISTA Centre opened on March 1, 2021. I still remember that the first vaccination was given that same day at 4 p.m. It was an emotional moment! 
The City has also supported mobile vaccine efforts by making Kingston Transit e-buses available. This was truly remarkable to see and allowed us to reach so many more people who may not otherwise have received their vaccines and boosters.  
Q. How have these City sites helped in the community's efforts to slow the spread of COVID-19?   
BT: Every emergency response requires a collective effort. Through valuable partnerships, thousands of vaccinations have been administered through these clinics. I am so proud of how the City and staff stepped-up to help fight COVID-19 and slow the spread of the virus.  
Watch the 2022 Kingston Climate Change Symposium 
Missed the 2022 Kingston Climate Change Symposium? Not a problem. Watch the complete event, including talks from Johanna Wagstaffe and Nobel Peace Prize Award Nominee Sheila Watt-Cloutier. The complete recording will be available online until Feb. 17.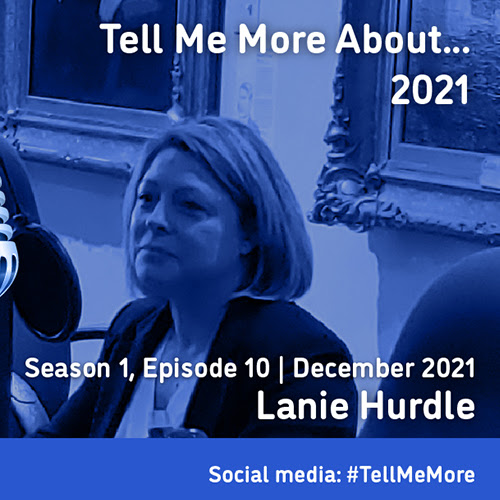 After catching up on 2021 with CAO Lanie Hurdle, listen to the Jan. 28 episode that explores what's in store for Season 2
Passenger air travel returns to Kingston. Book now.
Fly with us!

 

– Starting Monday, Jan, 31, residents can fly from Kingston Airport to Toronto via FLYGTA. Trade in your car keys and a stressful drive on Highway 401 for effortless travel.

 

Book your travel now. Both Kingston Airport and FLYGTA follow all COVID-19 protocols and enhanced cleaning. 
318 Concession St.
Supporting members of the community experiencing homelessness and addiction

 

- The Warming and Counselling Centre at 218 Concession St. is now open seven days a week, and providing essential support to people experiencing homelessness and addiction in our community. The centre is operated by Home Base Housing, Lionhearts Inc., and Kingston Street Mission. It is supported by community partners and organizations, including the City of Kingston
The City wants to help YOU conserve our community's built history
Conserving our built history

 

- Heritage property owners, take note: The City of Kingston is

 

accepting applications for the 2022 grant program

 

until March 31. The fund is designed to help property owners maintain these landmarks and keep Kingston's historic charm alive. 
Do you like this post?