AMS sees three resignations from senior management level

In light of four resignations from the AMS's senior management level, Team RTZ said they're supportive of everyone's decisions to "choose their own priorities.
  "We are always thankful to those who have committed any time and effort to the AMS and wish them the best."
      —Team RTZ

Director of Human Resources and Director of Marketing are the two positions currently sitting vacant. Read the full story here.
—Sydney Ko, News Editor
Feature

: 

Coming to Canada as a refugee
According to Colin Grey, Associate Professor of Law at Queen's, Canadian immigrant policy at large tends to be "geared towards accepting advantaged people." 
"Most of the people we accept are economic immigrants who are chosen based on their skills and education. This should always be questioned,"
   —Colin Grey, Associate Professor of Laws
Immigration of refugees isn't understood to be a part of traditional political and moral theory—theories that seek to answer the simple question of how our society should govern itself. This separation of immigration issues from mainstream thought can perpetuate misinformation and erasure surrounding the role and position of immigrants and refugees  over time.  Read the full story here.
—Asbah Ahmed, Assistant News Editor
---
Lifestyle: 

It's not middle school, I have body hair
As a brown girl, I was blessed with naturally thick, healthy, wavy brown hair. I have the bushy-brow look that's been in style for the last few years—even though I pluck them every two weeks to make sure I have two eyebrows instead of one. 
Read the full story here.
—Alysha Mohamed, Lifestyle Editor
---
Arts
:

 

Augmented reality pop-up is a new take on yesterday's medicine
The pop-up is accessible through the mobile app "Malleghem." It allows viewers to point their phone's camera at the pop-up's printed poster. Images rise from the surface and move as if the figures are live in front of the viewer.
 
Norton, Pelstring, and Soleil's piece was released as a publication of The Witch Institute—a summer program where Pelstring was a co-organizer and Norton was a collaborator. Read the full story here. 

—Mackenzie Loveys, Assistant Arts Editor
---
Sports
:

 

Queen's to participate in new bursary for Black & Indigenous student-athletes
The program, the Black or Indigenous Heritage Student-Athlete (BIHS) Bursary, was recently announced by Ontario University Athletics (OUA) as a two-year pilot project intended to provide financial aid to collegiate student athletes who identify as Black or Indigenous and need monetary support.  
Read the full story here. 
—Angus Merry, Sports Editor
---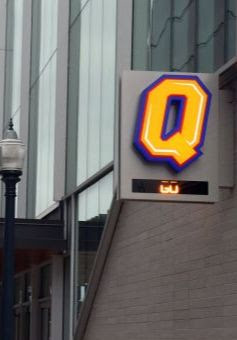 Journal File Photo
Catch-up on Tuesday's campus news: 
News: Office of Indigenous Initiatives prepares for National Day of Truth & Reconciliation
The Office of Indigenous Initiatives (OII) is planning to run and promote events in support of the National Day of Truth and Reconciliation. Events will be held in the days and weeks prior to Sept. 30, and on the holiday itself. Read the full story here. 
—Asbah Ahmed, Assistant News Editor
---
---
News: AMS ratifies new Rector Candidate at first assembly of the year
The AMS held its first Assembly of the 2021-22 school year on Sept. 21. The agenda included discussing President Zaid Kasim's upcoming speech to the Board of Trustees, ratifying a new candidate for Rector, approving budget items for the year, and exploring the possible introduction of policy papers to guide the AMS's advocacy. Read the full story here.
—Anne Fu, Assistant News Editor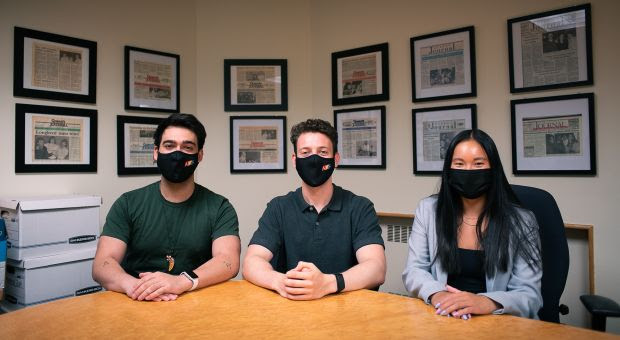 AMS Assembly gathered for the first time this school year on Sept. 21. (Photo by: Curtis Heinzl)
Do you like this post?