Just over a year has passed since the remains of 215 Indigenous children buried at a former residential school in British Columbia were recovered. Since this tragedy, monthly gatherings have formed at the waterfront in Kingston.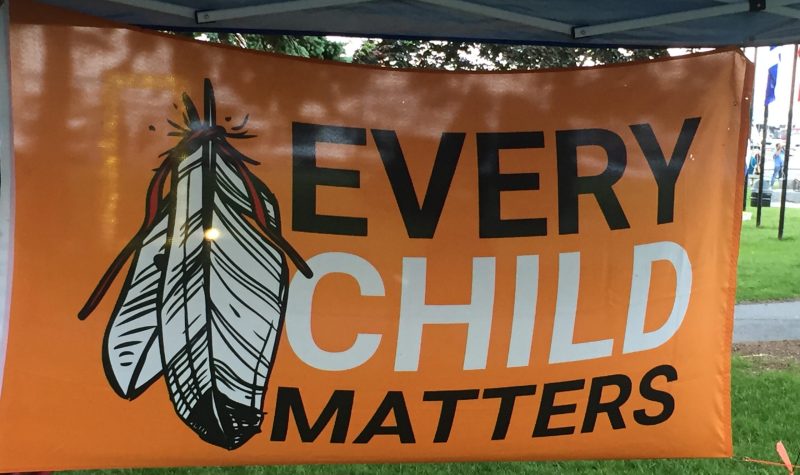 "Every Child Matters" banner at a gathering honours the memory of residential school victims. Photo: Karim Mosna
Indigenous Community Development Coordinator with The Kingston Community Health Centres Grandmother Kathy Brant says, "When we get together after a year of ceremonies, the gift from the first 215 children is we came together…all the nations are here. We created this loving, beautiful community in that year. That's what we need to focus on."
Individuals sat in front of a sacred fire for a "letting go" ceremony.
Brant says, "We don't hang on to how they passed, we need to hang on to the positiveness that they brought by being recovered, 'letting go' of the tragedy and embracing what they gave us."
Brant says people are now listening.
"The Indigenous people who survived those schools have been talking about it since they came home..People knew they were there, no one listened until now…Everybody got quiet during COVID… It was the absolute best time to get everyone to listen, another gift from the children." 
The monthly gatherings are expected to continue.
Story by Karim Mosna, CFRC 101.9 FM, for the Local Journalism Initiative
Listen to the CFRC story below:
Do you like this post?